Come & See The Difference
The Place for Learning fosters independence, confidence, critical thinking abilities, and creativity in a warm and welcoming environment. Our hands-on, 'whole child' approach supports each student's unique qualities and individual learning style for a learning experience that's compelling, effective, and fun!
✅ Experienced Faculty
✅ Love & Care
✅ Hands-on Learning
✅ Innovative Learning
✅ Natural Play Areas
✅ Parent Involvement
✅ Small Classrooms & Low Student to Teacher Ratio
✅ Focus on Math & Science
✅ Extra Curricular Activities (Yoga, Music, Botony, Dance)
✅ Free Parking & Easy Commute to New York City by Ferry or Shuttle Bus to PATH
Now offering programs from Infancy through Preschool. Spots are filling up fast, don't wait!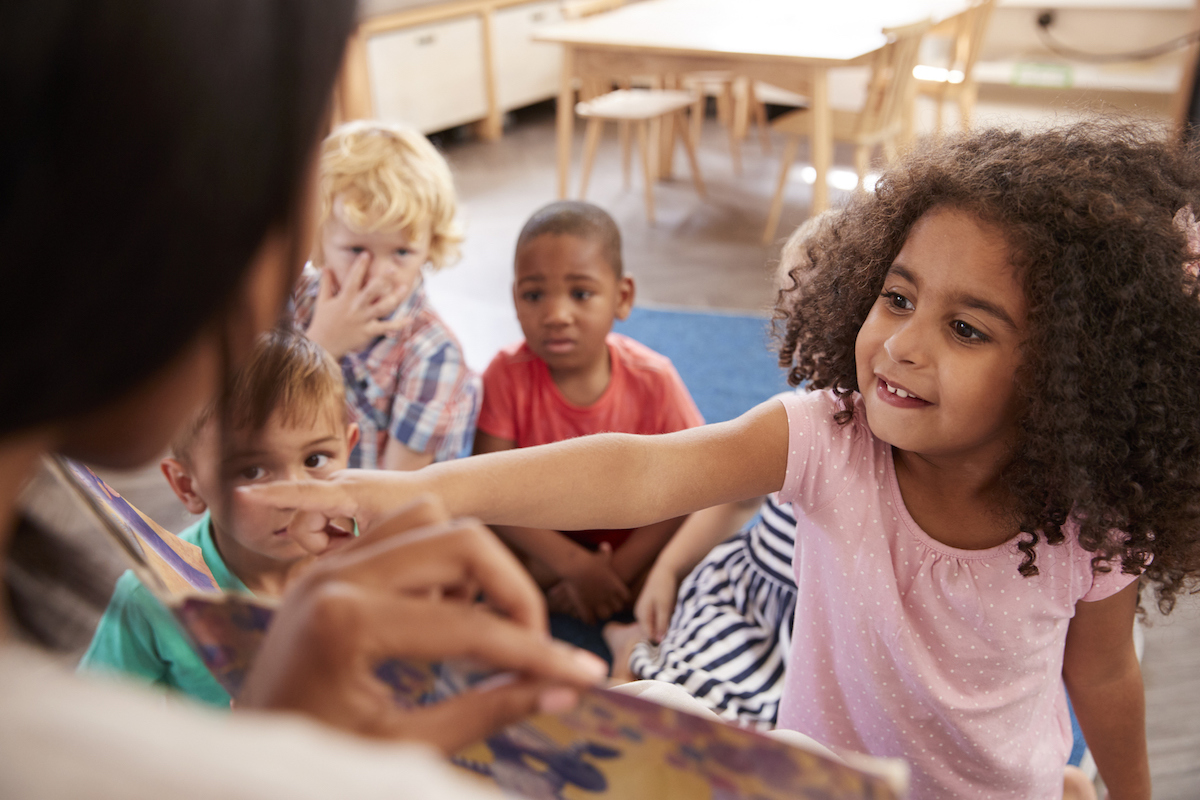 The Director's Message

Director
Thank you for taking the time to learn more about The Place for Learning. Each day at our early childhood education center we seize exciting new opportunities to enrich the minds of our students, and we hope your child will join us.
The Place for Learning welcomes students regardless of race, gender, national and ethnic origin, and is nondiscriminatory in all our policies. We accept children between the ages of 6 weeks and 6 years old.
There are no specific academic entrance requirements; however, we base admission decisions on many factors, especially your child's age and suitability for our program.
Don't hesitate to get in touch with us regarding availability for your child, and to schedule your personal tour of our school. We will happily answer your questions and provide additional information about our educational programs.
Kind regards,
Dr. Ivonne Barreras, Ph.D.
Founder and Director, The Place for Learning
Our Early Childhood Education Center
Founded in 2013, The Place for Learning provides exceptional care for children six weeks to six years old in Jersey City, New Jersey. We offer developmentally appropriate learning opportunities in each of our classrooms along with extended hours and both full and half-day schedules.
Why Choose Us?
You may call us The Place for Learning because this is where you will find excellence in childcare and early childhood education. We are the place to be!
We Believe
At The Place for Learning, we are serious about nurturing education, and we believe that every child deserves a safe and loving environment in which they can thrive and learn. We also believe:
-Trust is of vital importance to any relationship.
-Childcare must be responsive to each unique child.
-Routine care and education are essential.
-Childcare should be affordable but not at the expense of excellence or service.
At The Place for Learning, your child will experience:
Developmentally appropriate learning activities in literacy, numeracy, science, and music
A safe and encouraging learning environment
Hands-on, exploratory curriculum
Fun centers and thematic workshops
Certified and experienced teachers
Our Team
The staff at The Place for Learning work as a team to provide a positive environment and a high-quality educational experience for every student. We are happy to discuss your concerns to address individual needs.